How everything developed...
Another CNC turning center
Commissioning of another new CNC turning center with twelve tool holders, driven tools, C-axis and counter spindle. Control: Sinumerik 840.
Furthermore, a new hydropneumatic press with a pressure force of 8 tons is put into operation.
Temperature switches
Development and production of precise temperature switches with individual switching points and a switching accuracy of ± 2°K. Already this year, almost 1,200 units will be delivered.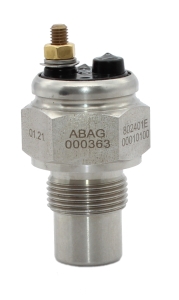 Laser inscription
A new fiber marking laser is put into operation. Laser marking ensures permanent identification and traceability.
CNC turning center
Purchase of a new CNC turning center with twelve tool holders, driven tools, C-axis and short bar loader. Control: Sinumerik 828D.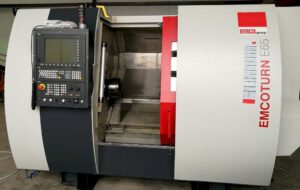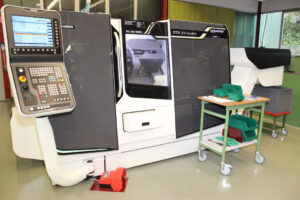 Aviation Certification
Certification of our QM system according to EN 9100:2009, the quality management system for organizations in the aerospace and defense industry.
The commissioning and training of the new DMG CNC lathe with twelve driven tools and Sinumerik 840D control is successfully completed.
First website
The company presence becomes digital with the first website.
Ferdinand Feinwerktechnik GmbH takes over the distribution of CHIRMED® medical instruments for Germany.
ERP system
The merchandise management system AvERP is introduced. It almost completely replaces the previously used processing with Microsoft Excel® and supports the company in its further development.
Company expansion
The operating area is expanded by 600 m2 to 1,000 m2. Additional office space and a separate production hall are occupied.
First certification
Our company is certified according to the quality management standard DIN EN ISO 9001:2000.
An additional CNC machining center is put into operation.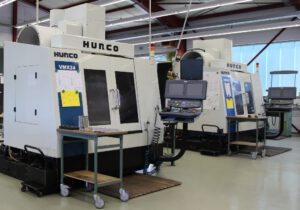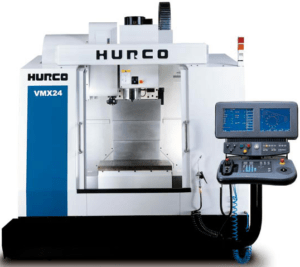 Second CNC machining center
A further CNC machining center is added.
Investment in Poland
Acquisition of a 50% stake in the metal processing company Zakład Narzędziowy "M+R" Sp. z o.o. in Gorlice, Poland.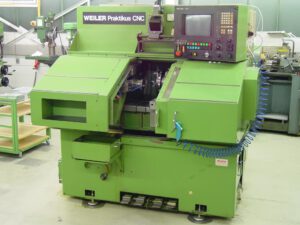 CNC lathe
On machine equipment follows a CNC lathe.
First machining center
The first CNC machining center is put into operation.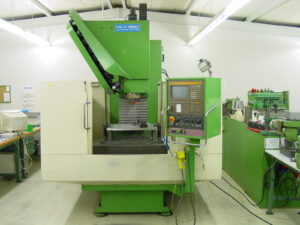 Machine extension
In order to meet the demands and requirements of the dental industry, additional machines and equipment for sheet metal processing are purchased.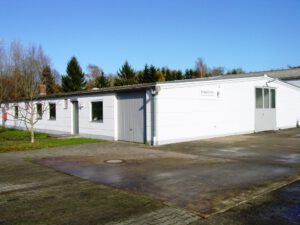 New factory space
The new operating facility is completed with a lot of own work. In Schöneck-Büdesheim, 400 m2 are now available.
First QM manual
The first QM manual is published, the company's premises now cover about 150 m2, a data network set up.
Temperature switches
With the start of the TM series in October the models 011 and 012 are offered as the first own temperature switches. The thermostats with fixed switching points from 60°C to 120°C are available in 2 housing variants. The high reliability can be measured in over 10,000 units installed worldwide.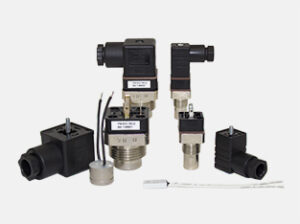 Personnel increase
The continuing positive development makes the permanent employment of the first permanent employee possible.
From now on, the organization of operational data is done with Microsoft Excel®.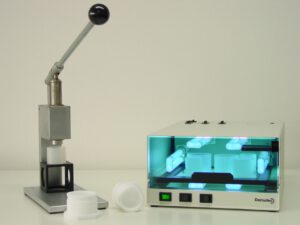 Equipment for metallography
The first complete equipment groups for metallography are developed and delivered.
The machine equipment is extended.
Further new customers from various industries can be acquired.
Dental cuvette
In the dental sector the technical realization of a casting flask is completed.
It is the first product to be manufactured entirely in-house.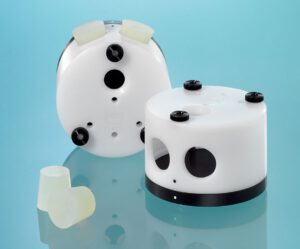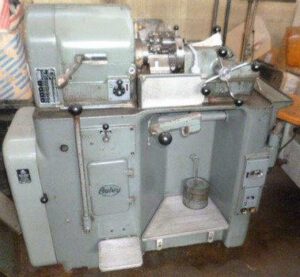 Single item production
The production of parts is set up, the first cutting machines are purchased, including a Boley semi-automatic lathe for the production of individual parts.
Commercial register entry of Ferdinand Feinwerktechnik GmbH.
First Steps
Registration as a partnership. An assembly room is set up.
The repair of the first display units for aviation is started.